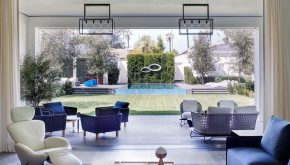 Building and Remodeling Services
Our premier services span a wide range of architectural styles, dimensions, and landscapes. Each home is customized to the exact specifications of our discerning clientele, including exclusive amenities and a tailored touch.
PRELIMINARY COST ANALYSIS
We work with both the homeowner and architect to establish the most accurate cost parameters and design elements to suit budgetary requirements.
COMPREHENSIVE BIDDING
We are actively involved in every stage of development and continue the comprehensive bidding process throughout every phase of construction to ensure the best possible pricing. Our specialty subcontractors bid every line item according to the proposed plan, including all details, all methods of construction, and all specialty techniques.
CONSTRUCTION DOCUMENTATION
We provide homeowners with monthly billing statements which compare actual costs with projected costs; sub-contracts invoices are attached as cost documentation. Our system keeps clients regularly informed of construction progress and budget status.
SUPERVISION
Each project is assigned a personal Project Supervisor who oversees construction from beginning to completion. The supervisor is always available to the homeowner by cell phone and email. President Don Hanover avidly monitors the ongoing status of every project to ensure quality control at all levels.
ARCHITECTURAL SERVICES
Over the past 25 years, Hanover Builders has developed successful relationships with many of the top architectural firms in Southern California. We work diligently with every homeowner to choose the best fit for their home construction project.
ESTATE MAINTENANCE
We understand that most construction projects will require changes and modifications once the homeowner takes up residence. Hanover Builders will gladly be available to facilitate any of these services and establish long-term relationships with our clients.
NEW CONSTRUCTION
The satisfaction of our clients is our top priority and the primary purpose of our profession. We build homes of unsurpassed elegance and distinction while maintaining the highest level of confidentiality and service throughout this very personal process.
CUSTOM REMODELS
We are closely involved in every aspect of development – concept and design through planning, budgeting, scheduling and the careful execution of every detail including landscapes, sport courts, pools and all other specialty projects that our homeowners may desire.
POST CONSTRUCTION MANUAL
Upon completion of every project, each homeowner will be given a warranty manual that will include subcontractor and vendor lists, contact information, manufacturers' warranty documentation, and any equipment and system product manuals or documentation.